Archives for the day of:
November 4, 2012
JYJ3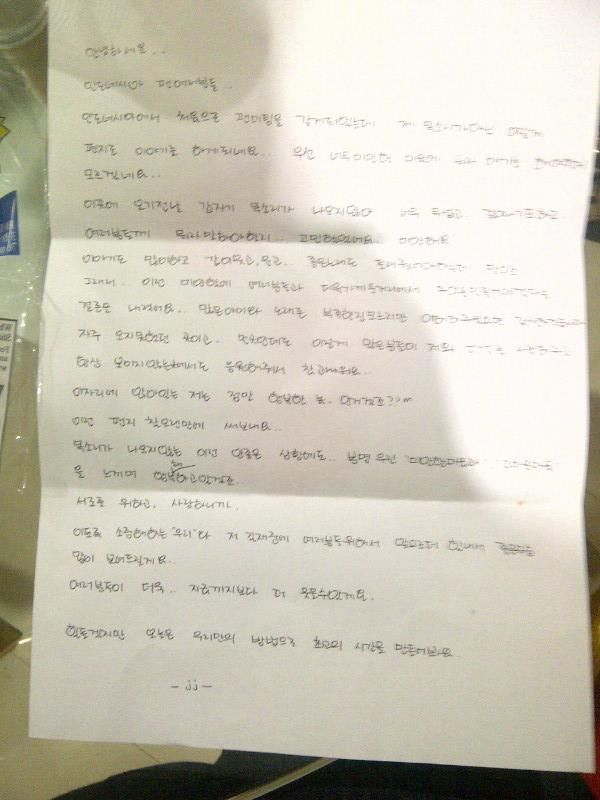 Hello.. 
Indonesian fans..
This is the first time I'm having a fan meeting in Indonesia, yet it turns out I will speak not through my voice but through letters. Firstly, with an apologetic heart, I'm not sure what to say.. 
The day before coming here, I suddenly lost my voice so I was scared and frightened. I was worried about what I should say to everyone…I'm sorry. 
I should be talking lots, crying, laughing, and singing for you all. 
So…I concluded that I should make great memories with everyone at a closer distance.. I'm not sure if the amount of talking and singing will be lacking, but if you can understand, I will be grateful..
This is a far place that I can't frequently come to yet so many fans give me and JYJ so much love, and despite me and JYJ not being able to always see it, thank…
View original post 456 more words
JYJ3
According one of the Indo staff (one of artist's staff) of JaeJoong FM in Jakarta, @rizzuku (he's male) :
There was supposed to be presscon, but was cancelled because of JJ condition
30 minutes before the FM, Cjes changed almost 70% of the rundown (maybe thats why the FM was late.
JJ really didn't speak to everyone, including his manager and bodyguard. he used a phone text.
Before he went to the stage, he was standing near the stage with teary eyes and looked very pale. when his bodyguard asked him to sit, Jae refused coz he didn't want to get special treatment.
During the fanvid, the reason why JJ didnt face the fans was because he was holding on, since he looked soooo pale. and the MC, Ichsan asked him to face the fans, but JJ refused bcoz he didnt want fans to see his face (of holding up the pain).
View original post 884 more words