GO JYJ!!!!
Prove it again to those people that you guys gonna keep moving on despite those ridiculous people tried to block u up…..
i believe that there are gonna be more people who gonna appreciate and respect to you.
like 7 wonders case before…..after this i believe there are gonna be another event which more big than this…..GO JYJ!!!!!
JYJ3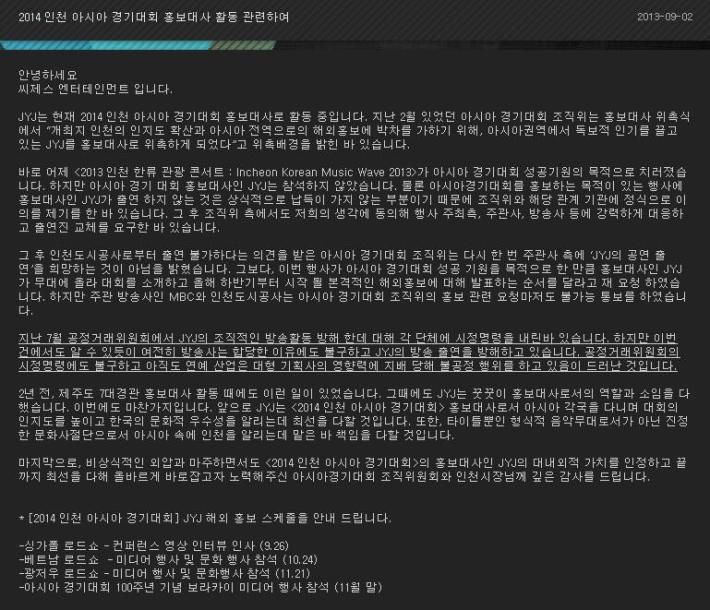 Hello.
This is CJeS Entertainment.
JYJ are currently working as honorary ambassadors of the Incheon Asian Games 2014 (hereafter IAG). This past February, the organizing committee of IAG has claimed about the background of choosing JYJ as honorary ambassadors, "For spreading awareness of the IAG's across the nation and promoting it globally, we appointed JYJ who are gaining popularity throughout Asia as its ambassadors."
View original post 539 more words