JYJ3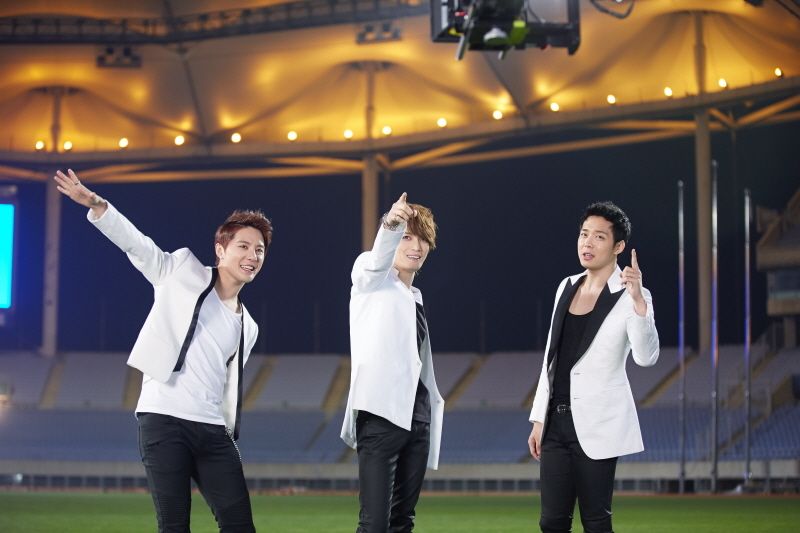 2014 Incheon Asian Games Organizing Committee (IAGOC, President Kim Young-soo) released teaser video of JYJ's Incheon Asian Game song 'Only One' on the official Incheon Asian Games YouTube channel (http://www.youtube.com/Incheon2014).
Since their appointment as official ambassador of 2014 Incheon Asian Games last February, K-pop trio JYJ has actively participated in the making of the song for Incheon Asian Games and its music video to be enjoyed by Asians worldwide.
The teaser trailer is a bright, upbeat video which encourages everyone to cheer for Incheon Asian games and feel the moment of glory together with JYJ, arousing anticipation until the release of the full song.
"Only One signifies our aspirations to unite different races, languages, and cultures of Asia into one," said Kwon Kyung-sang, Secretary General of IAGOC, "Through Incheon Asian Games, we hope that we can be respectful of our differences and seek to overcome barriers into…
View original post 54 more words